For those of you who are ESPN fans and/or many who spend any time on social media, you may be aware of the death of Stuart Scott on Sunday.
He was a long-time ESPN anchor, reporter, story teller, sports fan who also as became a role model of perseverance, strength, family, and humility throughout 7 years of dealing with cancer.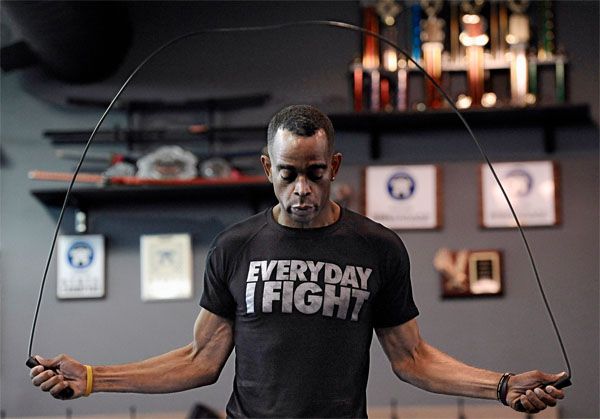 As I sat down with a cup of coffee to check out Sunday Morning on CBS and SportsCenter on ESPN, the first thing I tuned into was a tribute to Stuart Scott, knowing immediately that he had died.
The depth and nature of the disease was evident back in August when he accepted the Jimmy V award at the ESPYs.
Through the words in his speech, although not implicitly stated, it was clear that cancer was taking a big toll on his life.
My sister, Mary, had said she hated when people used the phrase "lost the fight or battle" when talking about cancer because it clearly states that there's a winner and loser, and that if ultimately cancer is the cause for loss of life, that you've been beaten. However, Mr. Scott beautifully said in his speech something very similar: "When you die, it does not mean you lose to cancer. You beat cancer by how you live, why you live and in the manner in which you live." Those words exemplify the living example I've seen through my family and friends: the fight and laughter and will and strength no matter what turns the situation may take.
It was tough to watch the tributes from his colleagues and athletes.
Emotional.
Reflective.
Honorable.
I didn't know Stuart Scott.
Had never met him.
But seeing that hurt and hearing that sorrow they shared was tough.
It always brings my emotions straight to the surface, knowing that so many were experiencing such a difficult loss and were beginning the process of grieving their dad, brother, son, friend, or co-worker.
Bearing witness to the disbelief that there is someone who was so special to their lives that they will never see again was heartbreaking.
As Stuart Scott was someone well known through his television job, it was certainly a more public tribute than the experience of most, but what we witnessed on the screen was people truly grieving, and seeing that very real emotion and that raw hurt can make you mourn someone you have never met.
This day and every day, about 1,500 people in our country lose their lives due to cancer.
1,500 families today are saying goodbye.
1,500 families are grieving.
1,500 groups of friends and neighbors are trying to figure out how to support their friends and manage their own sorrow.
It's a big, big number.
Stuart Scott wore a shirt that said: Every Day, I Fight.

Every Day.

We can't give up.

Every day, we have to fight.

For our family and friends and for those we've never met because whether you know them or not, there are millions of people in the thick of it and they need to know that every day, someone is fighting.
Be good. Be strong.